-Area modern piano-
This sector deals with almost new or, in any case, modern pianos produced from 1950 to the present day
These excellent instruments are ready for immediate sale, as they do not require any particular intervention.
By simply telephoning us, piano dealers and traders will receive, free of charge, a list of instruments available in our warehouse, with relevant information on future arrivals of second-hand pianos.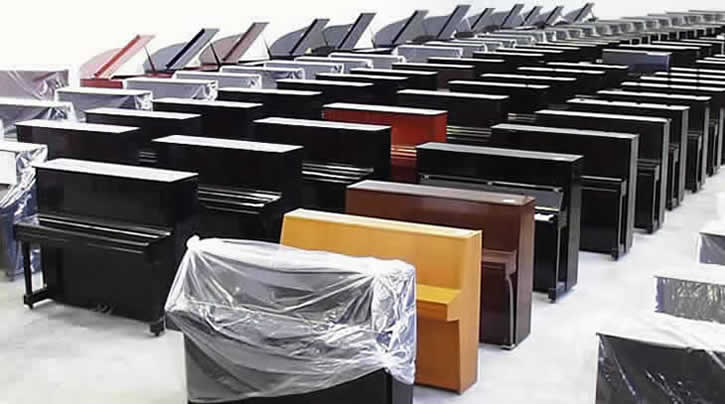 "A-extra quality" Japanese pianos

An exclusive Pianosound product.
These are second-hand pianos selected from amongst the best available. They as new and perfect pianos that address the needs of a particularly demanding clientele.
All the instruments are rigorously modern with three pedals and 88 notes.

An incredible range of almost new pianos.
We have all the very best Japanese brands such as Yamaha, Kawai, Toyo and Atlas, as well as other fantastic pianos such as Rolex, Seinrich, Rosen and Steinmeyer, with modern cabinet design and Renner and Royal hammer.